One DIRTY bitch
I know this is a pheasant forum, but I figured you guys might enjoy these pics... It was warm, still and foggy on Saturday - very tough for the dog on our morning upland hunt so we packed it in early and swapped blaze orange for camo - headed out to the foggy mud flats to try for some waterfowl. We did OK considering the condtitions - managed a goose, two teal and a mallard.
We had some good laughs at Ruby's expense though, I've gotta say. First she fell off the edge of the mud flat and did a face-plant: "Phantom of the Opera (marsh?)".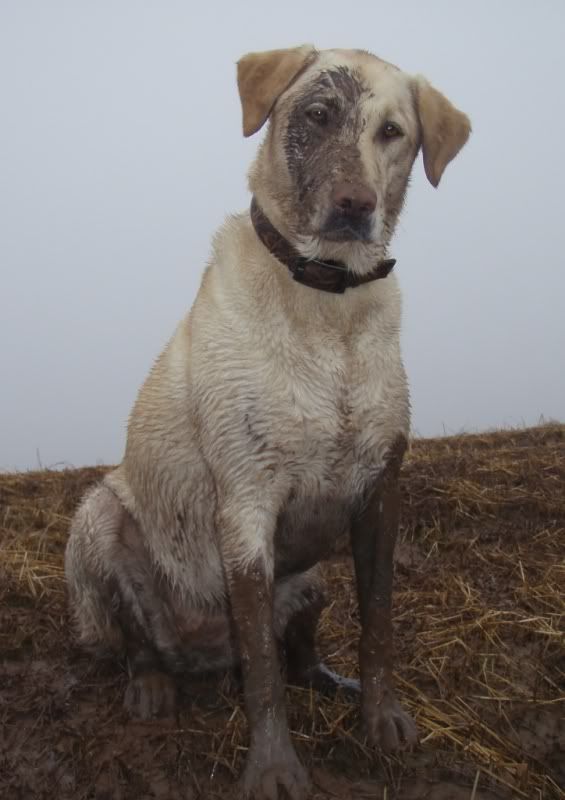 Then after chasing down a goose in the mud she celebrated by finding and "smoking" an empty shotshell casing (she does this all the time for some reason). I looked over my shoulder and saw her sitting there, in true lab form, totally oblivious to the state she was in, "smoking" her 3.5" Fasteel Kent #2, and nearly wet myself laughing!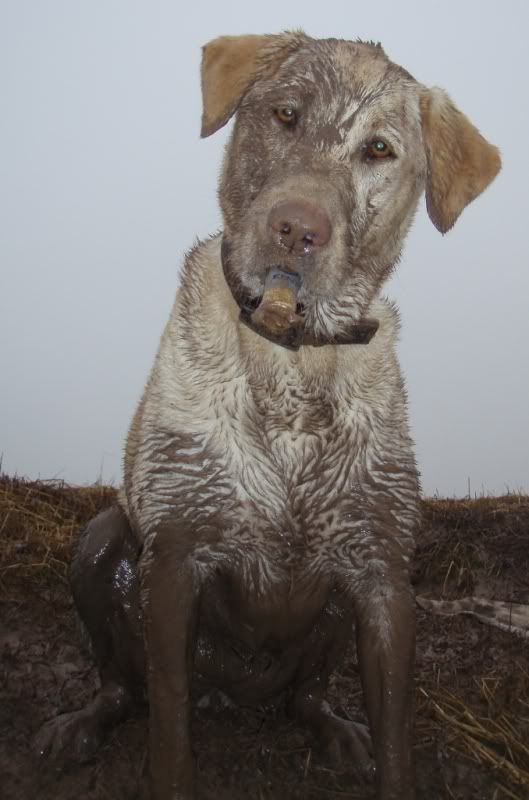 -Croc