In early May I picked up 211 day old pheasant chicks and this morning my wife and two boys helped put the blinders on the 209 we still have. This has been my best year as far as survival rates go.
Some of the birds in the brooder house after we put the blinders on:
A couple of more outside: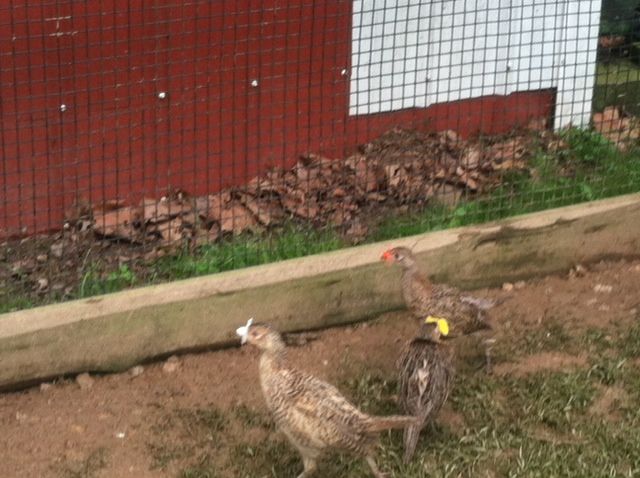 Part of the work crew: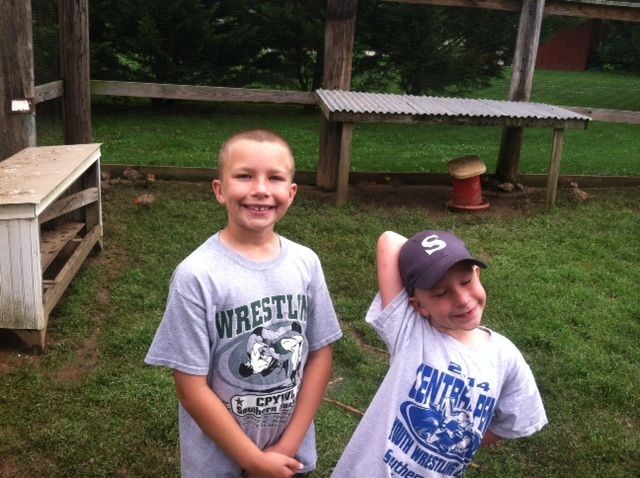 One of them is a bigger clown than the other. I'm sure you can figure out who.
It took about 90 minutes to get them all done. It was wet and muddy from all the rain but the blinders needed to be put on. Now the hardest part is over and the birds just need to eat and grow until fall arrives.