Rush, my Chocolate Lab, was 10 weeks old when he first traveled to South Dakota. Six years later I had to put him down due to sudden health issues. He did make the opening day of duck season this year retrieving a few mallards on my pond before going to the clinic the following Wednesday.
When I realized Rush wasn't going to make pheasant season, I started searching for a new Lab on the internet. I found Marsh who was 11 months old in Kansas. I got him home and we made a few duck hunts before heading east.
It's really fun watching a new dog figure out pheasants. I saw Marsh learn and progress into a pheasant finder. First he bounded aimlessly through cover, then bumping up some birds but not realizing these were what we were after. When I shot the first few roosters he made nice retrieves since he's a good marker.
I saw Marsh starting to use his nose catching scent, then using that to root out some birds. A couple weeks in, he was taking the search to the next level by aggressively finding our colorful prey. He was doing his part. I was doing mine shooting which resulted in birds on the ground then retrieved to be put in my bag.
We were in South Dakota all of November. I bought three 10 day licenses. I hunted every day but one when I was sick. I did my best to give this young dog lots of bird contact. Marsh made this a special rooster season. This pup has lots of stamina with a big heart. I got really lucky to find Marsh. It was painful losing Rush, but Marsh has filled the spot as my hunting buddy.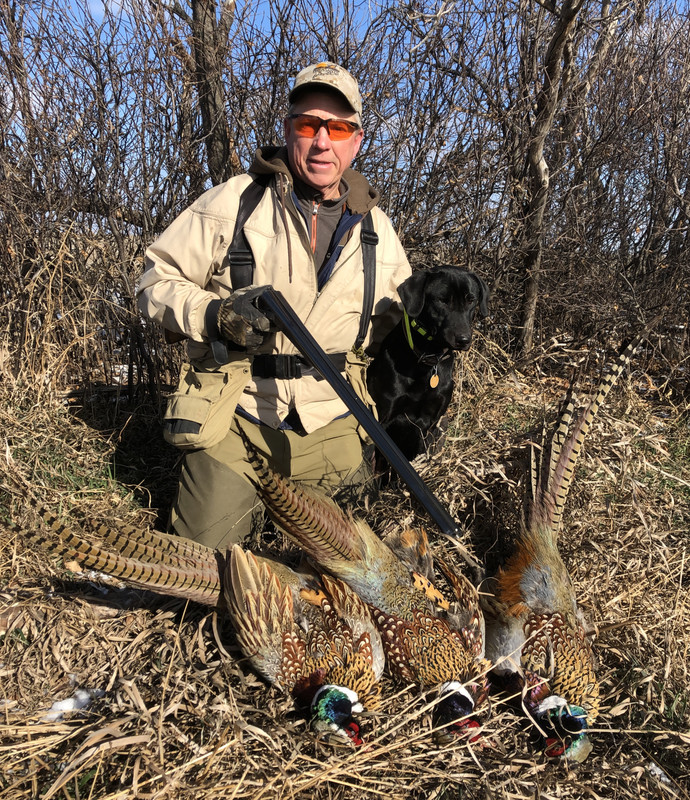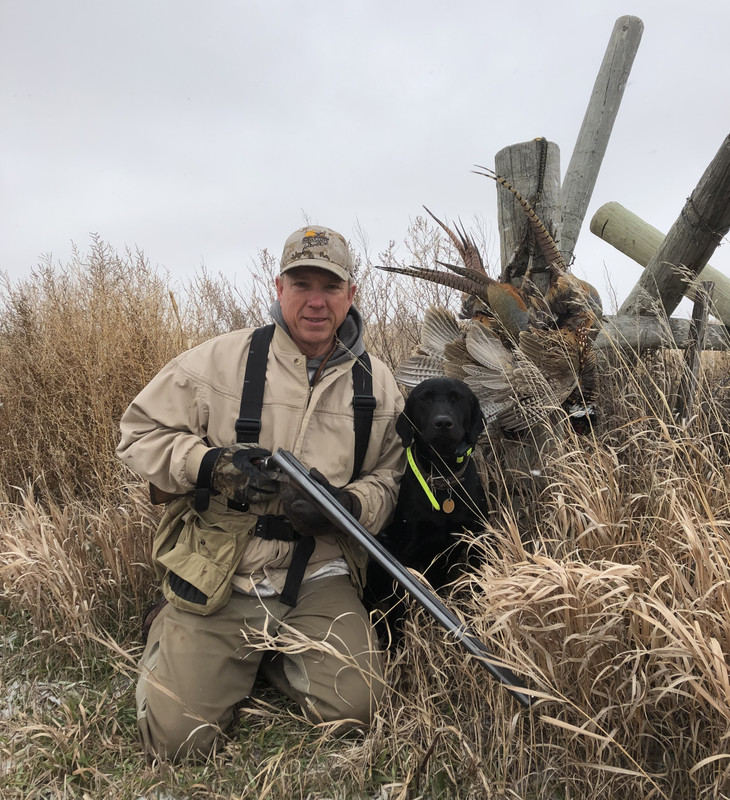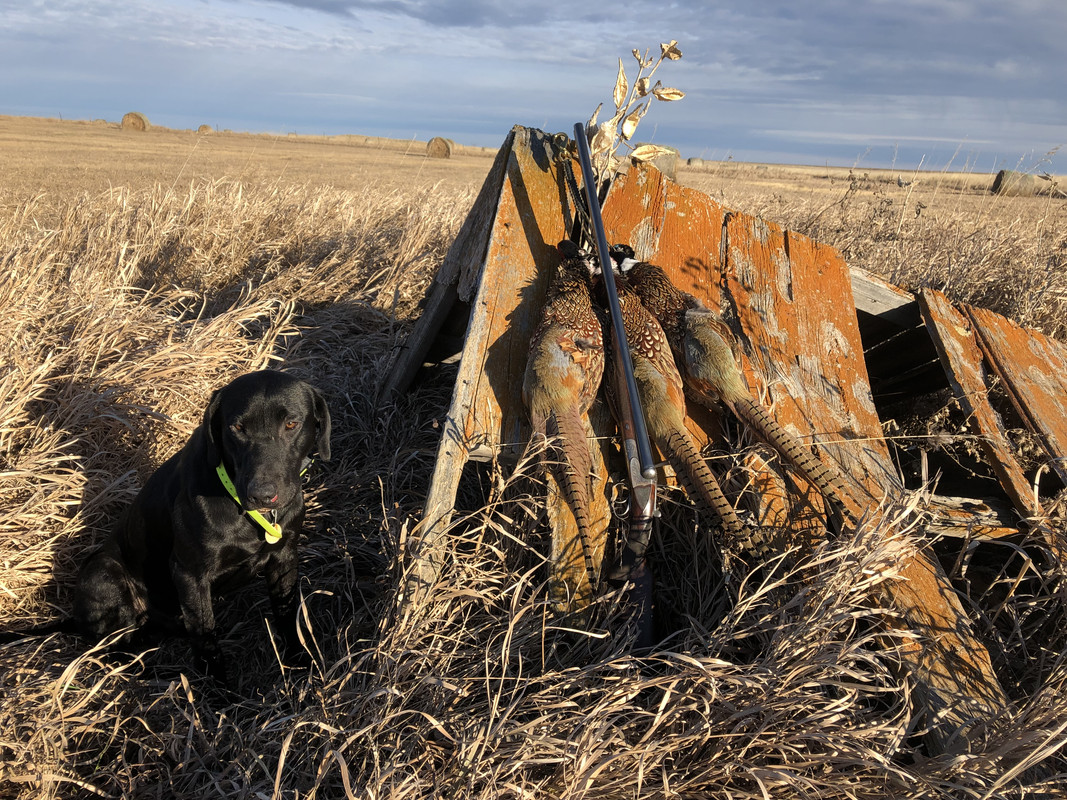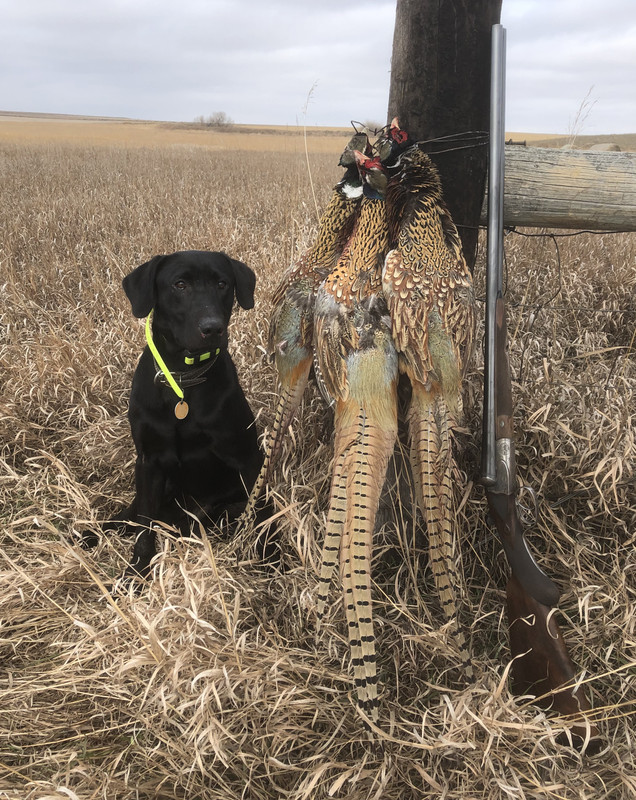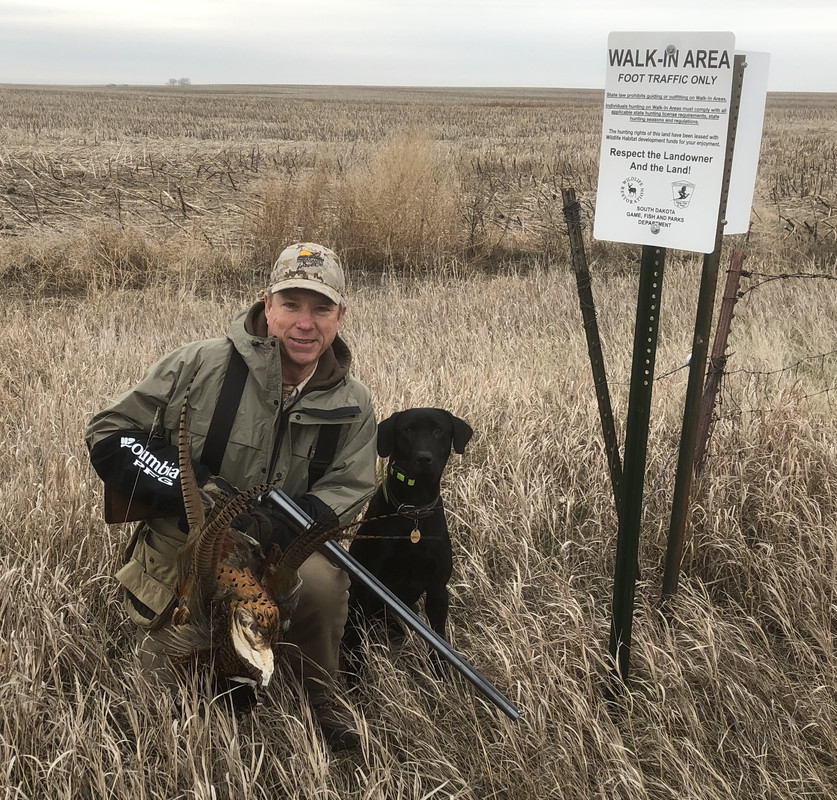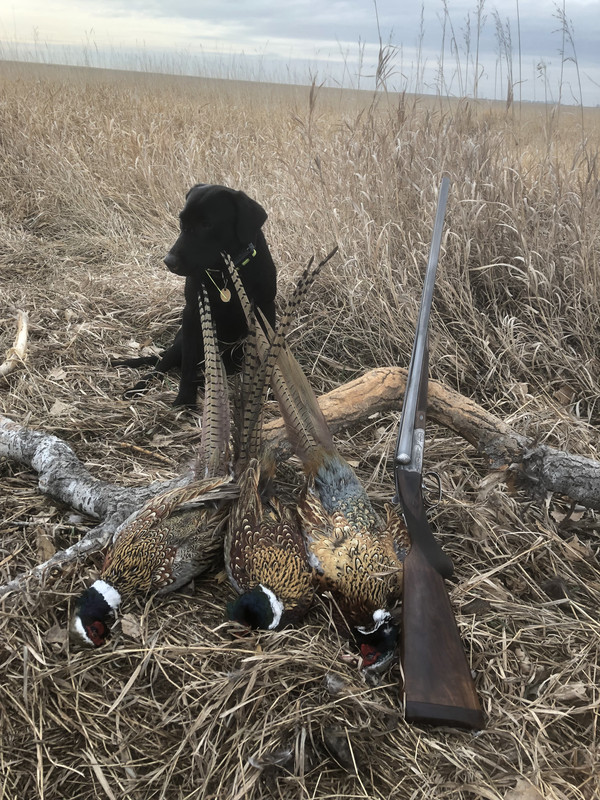 Last edited: