I spend a couple of hours after work today hunting on the gamelands. I only saw 4 vehicles and only two people in the 2.5 hours I was out which is a good sign of no recent stocking. I was about 45 minutes in when soon to be 11 year old Nittany had the first point of the day. A woodcock flushed up and I knocked it down. Soon to be one year old Champ made the retrieve on the bird. What a joy to see the old and young dogs work together.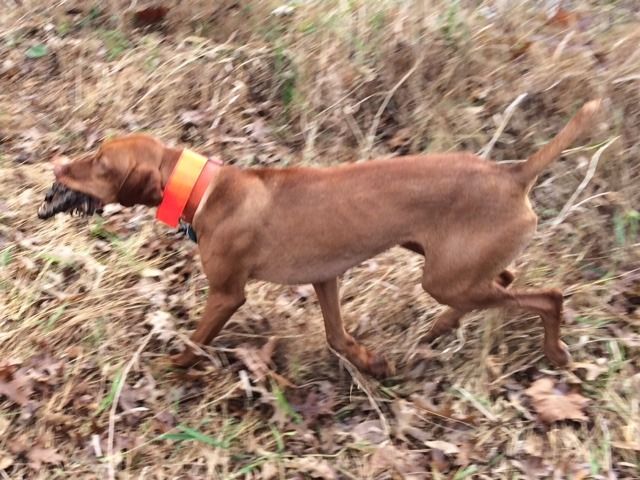 Not the best picture but that's what I got.
A few minutes after this bird was in the game bag the dogs had another point. Then they tracked a runner, pointed, tracked and finally had a point that produced a hen. I'm in a rooster only area but the dog work was pleasing. They worked some more running birds and had some more unproductive points before we went home. I was a very pleasing evening.