Proof the years of training have paid off!
Our youngest son is an engineer and had the day off for re-tooling and setup for the next production line at the company where he works. Called me and asked to "borrow" Sophie for the day. I had a feeling he was up for a road trip.
Sent me this pic on iphone at about 2:30 this afternoon.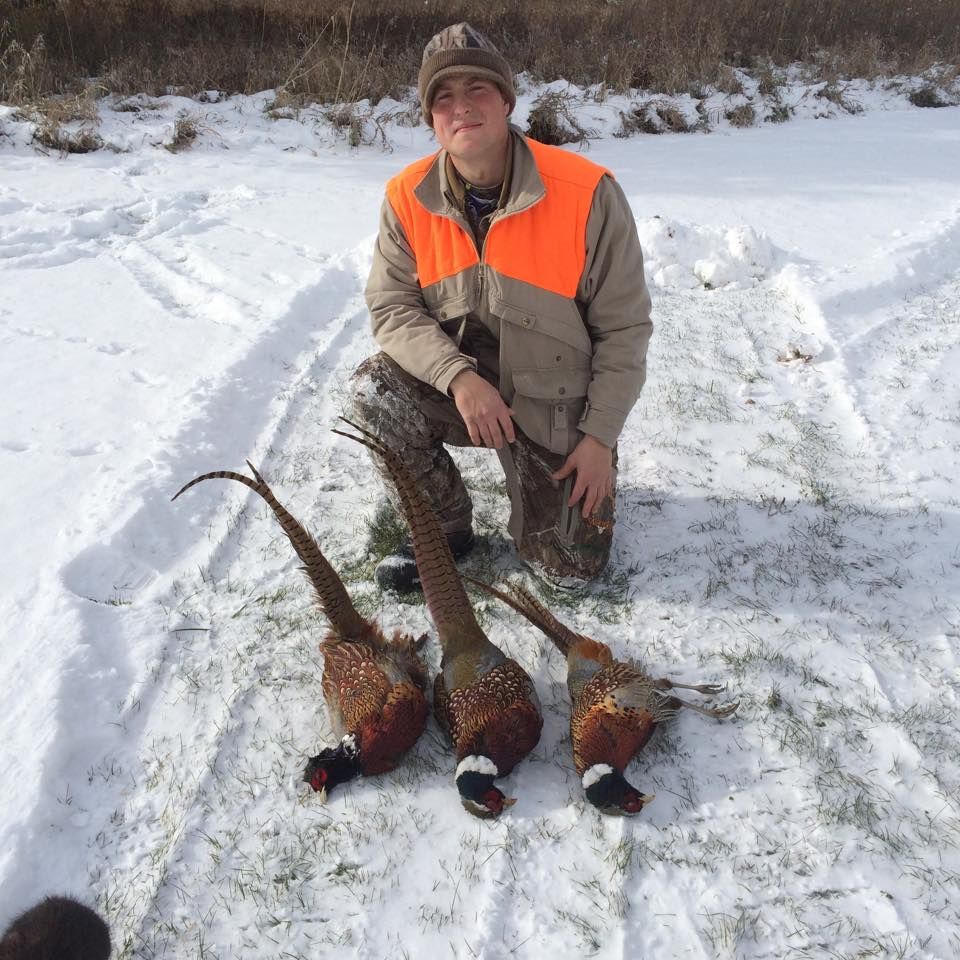 The story is that the birds were out and active today. Seven roosters and fourteen hens were pointed. He had a four rooster flush. He saw no other hunters and heard no shots today. One bird was last year's and the other two were early hatch this year's birds. All had full crops of corn.
I think it is safe to say the teacher has now been "schooled" by the student. Isn't that we take our boys to the field when they are youngsters?
Last edited: