I have a 6 year old EP, Both parents were out of Yellow Rose kennels in Texas. She is a great family dog pretty mellow in the yard and has been hunted extensively over the past 4 years on only wild birds. She has hunted Chukars (wild ones), Huns, Sharp-tailed grouse, Sage-grouse, Blue Grouse, Ruffed grouse, pheasant, bobwhite quail, and California quail. PM or Email and we can talk I am most interested in her going to a really good home. I think she would thrive as an only dog and would make and excellent dog for a beginner. She hunts out to 100yds She will push out further than the but that typically happens when she is hunted with other dogs that range out there. She has an ok retrieve. She has a great nose and is generally pretty carefull with her birds. She is a smaller dog she weighs around #40. She is pretty obedient and pretty biddable. She has not been broke to wing, shot and but will hold for the flush. Like I mentioned earlier I have killed a bunch of different species of Game birds over her. I used her during my PhD work on sage-grouse so she has seen a bunch of those bird she is new to the bobwhite game but I killed few over her last season after moving here (OK)...
Birdy and some of her first Bobwhites
Sage-grouse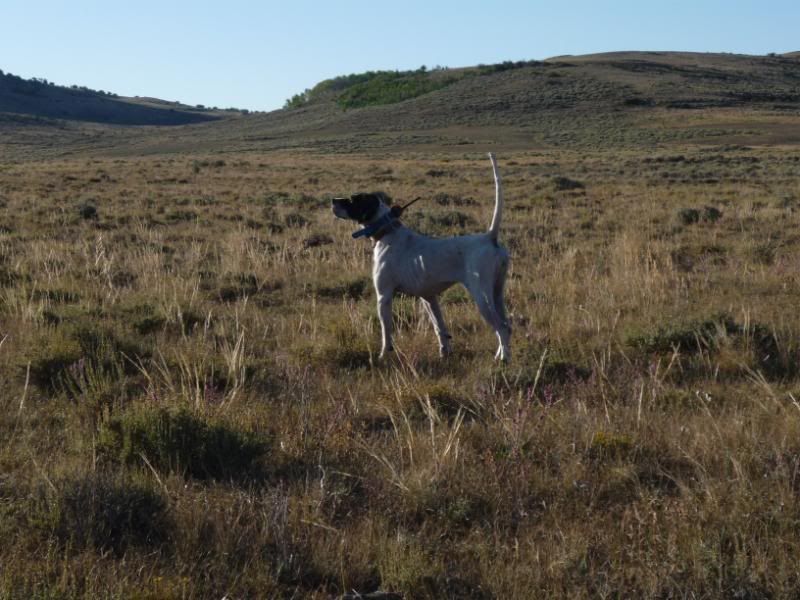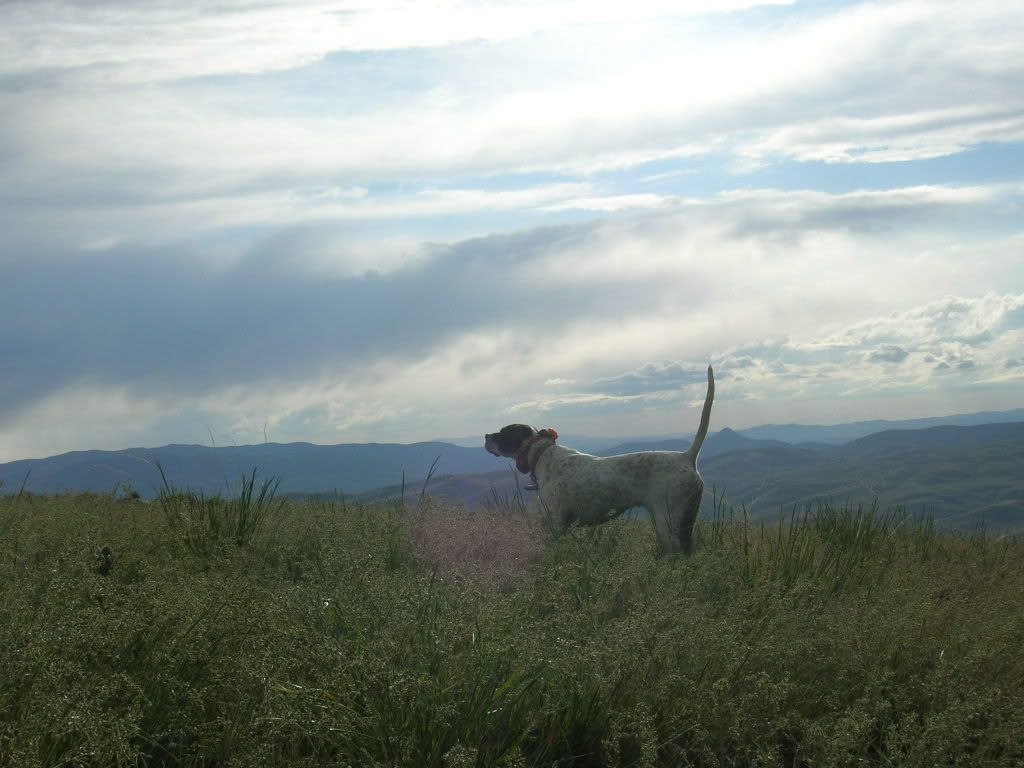 I know every one will want to know why I am getting rid of her. Bluntly put,
1st
I prefer german dogs, it is likely my bias (my first bird dog was a german).
2nd
I had a GWP whom I lost last year who I also water fowl hunted with so I don't have a duck dog anymore so I need to open a spot to pick up another GWP this coming spring/summer...
3rd
I have a GSP pu (1.5) and I want her to have all the bird contacts this fall ( who knows how many she would get with he veteran around) Like I said PM or email and we will talk. She currently does not have any papers I took her in on kind of a rescue deal. I knew the breeder and had hunted with her daddy several times.
I am Asking $500 BUT I WILL CONSIDER ALL OFFERS I AM MOST INTERESTED IN FINDING HER A GOOD HUNTING HOME!
Last edited: