Well, we got back on Monday from our annual whirlwind upland tour, and it was as great as alwayss!
We shot Sharptails, chukars, and of course a possession limit of roosters as well as a few released fbirds from a friend's pheasant farm.
5 days of hard driving dogs, lots of miles, and dirty guns at the end of the day.
Compared to last year's snowy cold weather however, this year was gorgeous, no jackets in the afternoons, mid 'teens Celsius, and enough wind to make things challenging!
This marks my 50th year of pheasant hunting and it was my son's 25th birthday on this hunt, so we celebrated afterwards with a stogie as well- the last one I had before this year was when he was born.:cheers: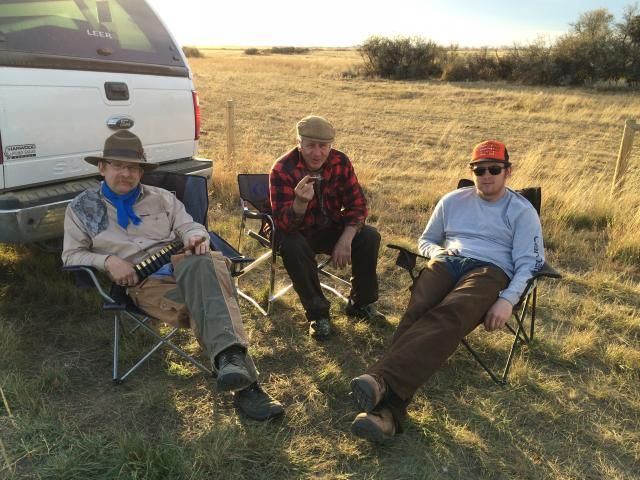 Two taken with the the muzzle loader that was willed to my boy from my father- it's a mid 1800's Chance and Sons 14 gauge that he shoots once a year on this hunt then hangs up again untill next year- I took two with it as well.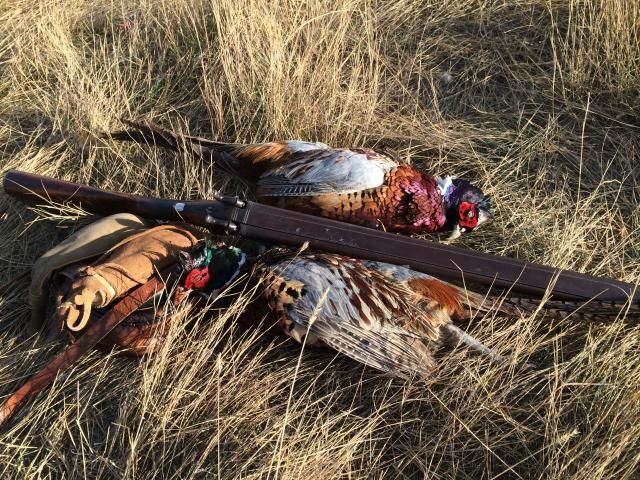 The Westly Richards hammer double was as deadly as ever on roosters this year!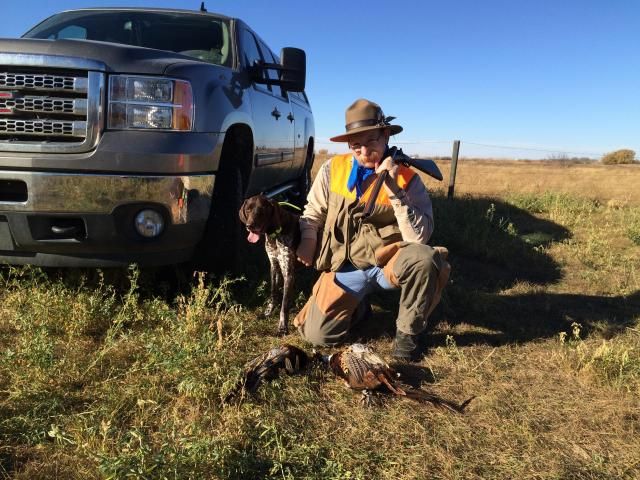 My hunting partner also shoots vintage SXS guns, but my son sticks to his trusty open choked 28 gauge!