Sophie and I began our 2015 season at the family farm in Northwest Iowa day. Bird levels appear to be about the same as last year--you will remember we saw decent numbers last year here.
Birds were extremely flighty today with the drizzle, rain and mist. We only managed one hen point and one rooster point. I connected with two random flushers to end our day.
We were not out long but it was a less than desirable day for the type of hunting I enjoy. Little dog work or scenting opportunities. The mud took its toll on my quadriceps. Another crown and coke should fix that. Back at it tomorrow and I hope they sit a little better than today. I will sleep well tonight!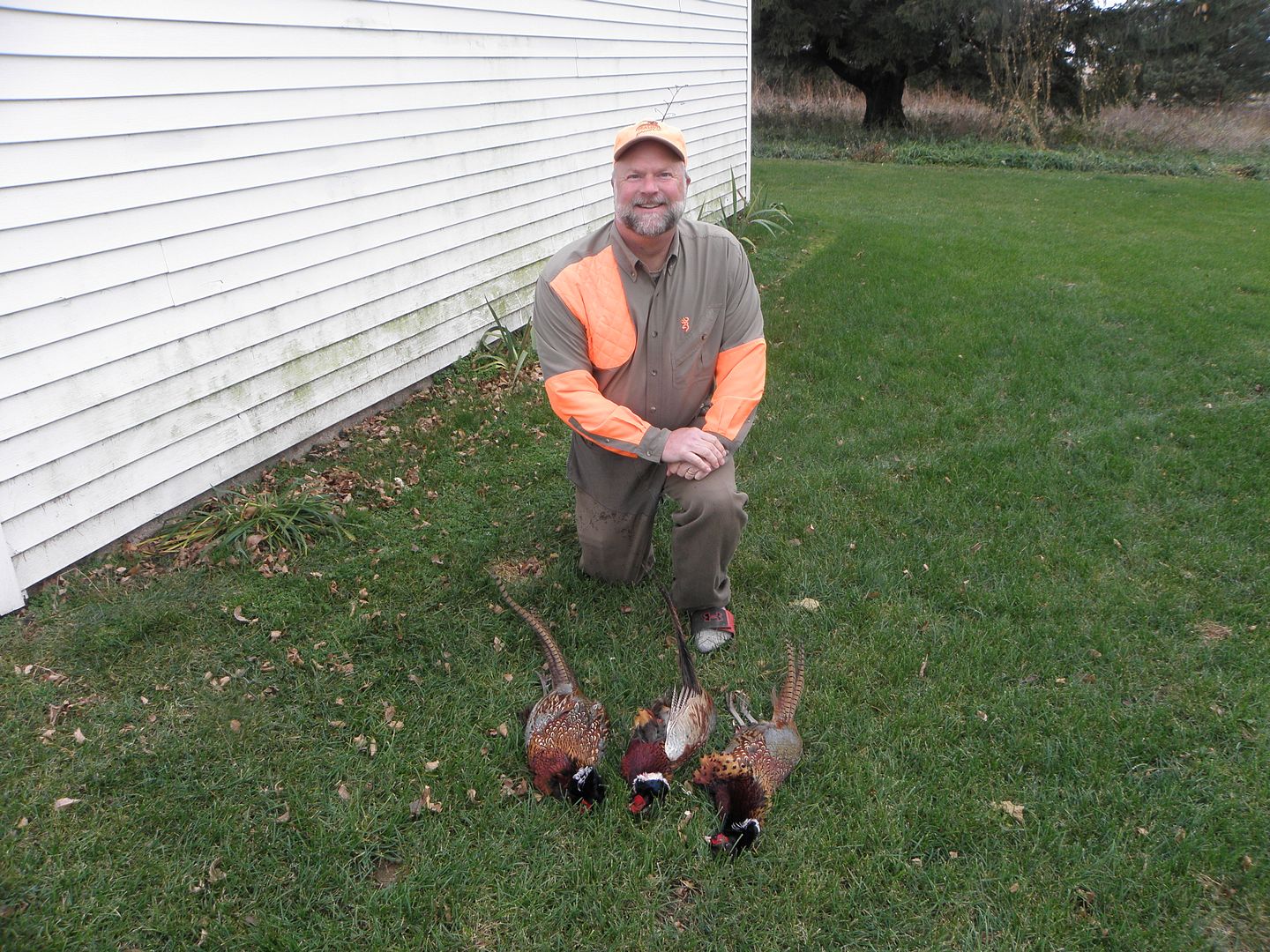 Last edited: