With pheasant season in Nova Scotia over last Saturday, it was not long before my thoughts turned to my neglected waterfowl gear...
Normal people say "Hey, what a NICE, WARM, SUNNY day. I think I'll take a day off".
Duck hunters say "Hey, a 70km/h nor'ester? With a blizzard you say? HELL yeah, I think I'll take a day off".
My apologies for the terrible photo quality - the only thing at hand was a cheap cell phone...
There's HEAVEN, there's HELL, and then there's THIS PLACE - which is a little bit of both. Believe it or not, I was narrating this video! I believe I was saying something about how breezy it was...
Wonderduck spinning wing decoy - not doing much good
Self portraits into the teeth of a nor-easter - hard not to make your 'uglyface'
The poor things had no idea what hit them - what kind of an IDIOT would be out there today? Me, that's what kind!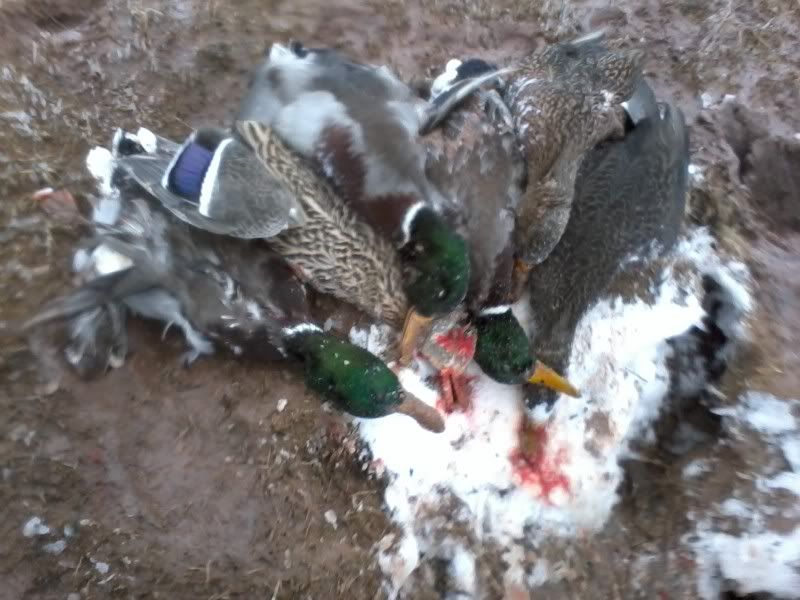 An Xtreme shotty for Xtreme conditions - never missed a beat, even after someone tripped on a silo and fell on his face
This was heavy on the way OUT to the marsh. On the way back to the car, it was wobby baby-steps all the way! Good way to warm up though!