:laugh:Spent this sunny and windless day in the Emmetsburg and Spencer area. Love the numerous and smaller public areas that are suitable for upland hunting. My first parcel was occupied by some second season deer hunters so I decided to "scout" on my way to the second parcel. I never made it!
Came across Ed's standing corn with some adjacent CRP grasses on the way. After some conversation and the promise to go easy on the corn Sophie and I began our hunt.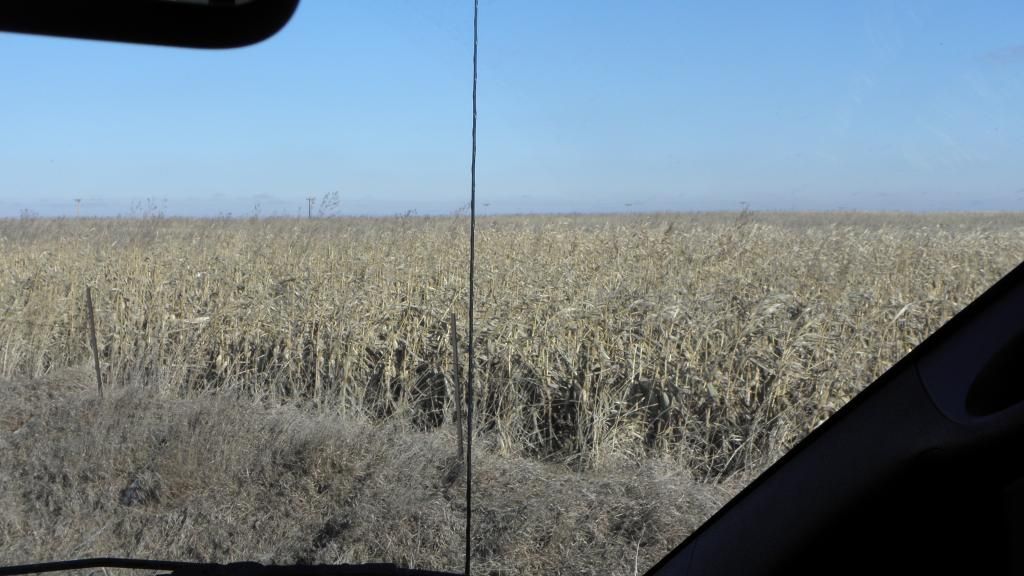 This was only the second time I have hunted standing corn this late in the season. As you can see from the photo the tops are gone and it makes for some chest high shooting.
I started in Ed's other field with a few rows left standing due to earlier snow that had drifted in. Sophie and I pointed/flushed 12 hens and a lone rooster from this. He is the far left bird in the photo and was this year's bird.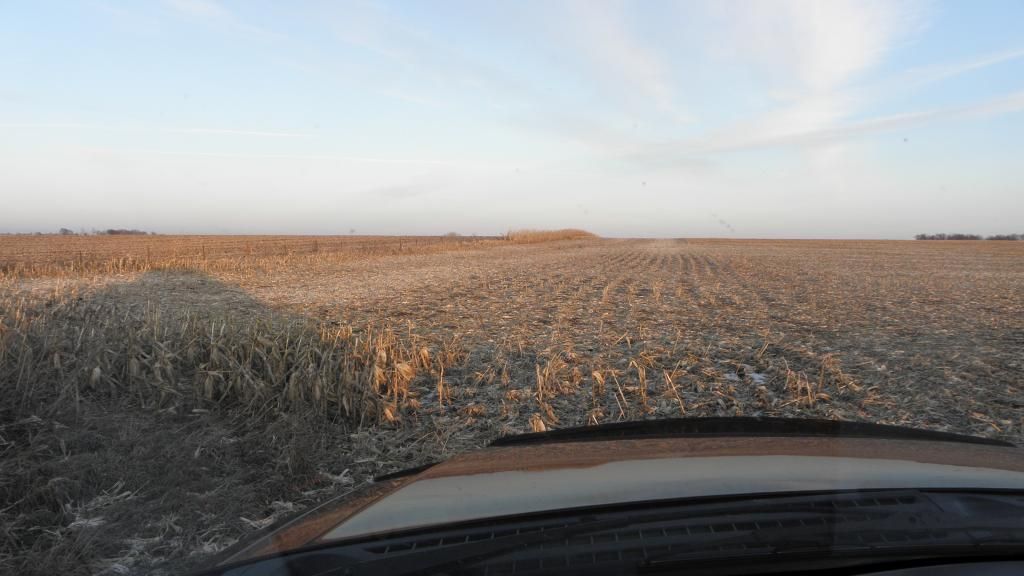 Next we focused on the standing corn. This corn was loaded with birds. I gave up on the exact tally for the hunt but many hens and roosters were observed. I quit with 12 on the cocks. I shot the wild flushed bird on the far right as he jumped from the row next to me. I couldn't resist. Sophie was funneling birds to the corners and into the adjacent crp grass. I did not shoot another bird from the corn. We circled back and began hunting the crp. I wanted some pointing work now and Sophie was in the mood.
We had numerous points in the crp grasses. Our first four were hens and they held fairly well. I could see birds working back into the corn ahead of us. The next point was perfect. A slower approach and the redirect into the wind. The guy in the middle decided on a straight up and away strategy unaware that I practice this one often with trap. The key is to wait until they "level off". We worked the crp for four more points before heading back to Ed's house.
I offered a dressed bird to Ed. He shared that some hunters had been in the crp the first or second weekend of the season. Some mechanical issues and a family funeral were the root causes to the harvest delay. He plans to harvest these fields after Xmas. I will be back. This has been an interesting season with the "late birds" and crop conditions. A quick check of my journal confirms that I have hunted standing corn only one other time this late in the season.
Last edited: