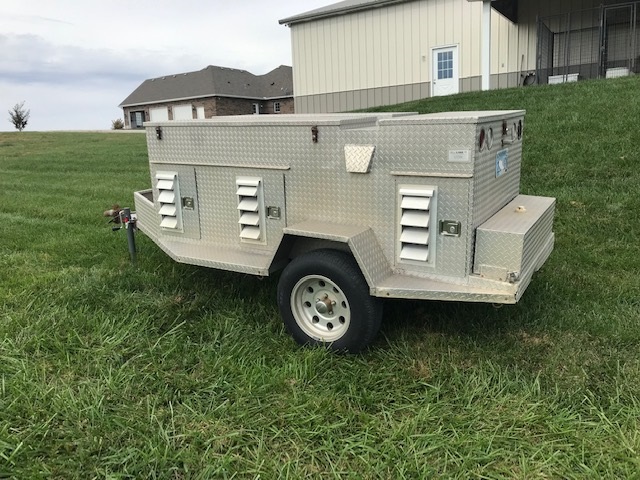 Hoping the picture shows up. After much thought, I'm selling my 6 hole dog trailer. Info below:
$3150
6 Hole Dog Trailer For Sale
Aluminum Diamond Plate
15" Wheels
10 Gallons of water storage
Each Kennel 31"L x 23"W x 22"H
All lights in good working order (brake, signal, running)
Top Storage with removable dividers
Running Boards
Good tires
Have Title
Location: Northeast Kansas
PM me. I'll be checking messages daily.